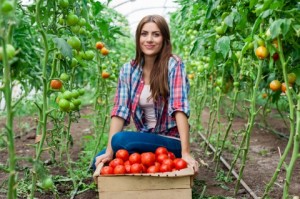 One of the many things that set us apart from other food trucks in Issaquah is our locally sourced ingredients. 
At My Chef Lynn, we are proud to be a different kind of food truck. Not only do we offer the convenience that you've come to expect from food trucks, we also cook everything using locally sourced ingredients. There are many benefits to choosing local ingredients for both our customers and our community, and to help you further understand why we choose to buy local, we have come up with this list of just a few of the benefits of choosing local ingredients:
#1. Taste
Local food just tastes better. It has been picked within the last couple of days and is ready to eat, as opposed to it traveling thousands of miles from all over the country and the world. Buying local also means buying seasonal, which means that each and every ingredient is consumed at its peak of deliciousness.
#2. Local Economy
When you buy local, you are choosing to support farmers in your local community rather than large companies and corporations all over the world. That money will get invested back in your local community where it can do real good for you, your family and those around you.
#3. Nutrition
The longer it takes for your food to get to you, the more nutrients it loses along the way. When you buy local, you are buying fresh food that is chock full of the nutrients your body needs to thrive.
Would you like to learn about more of the many reasons why have decided to only use fresh, locally grown ingredients? If so, please stay tuned for our next blog.